Modern Luxury Extras
A spectacular assortment of beverage explorations and culinary experiences to enhance your modern luxury vacation at sea.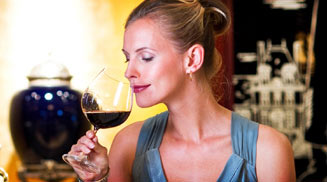 Riedel Comparative Wine Crystal Workshop
Conducted by highly-trained Celebrity sommeliers, this seminar includes the opportunity to savor four different varietals from our superb collection of Chardonnay, Sauvignon Blanc, Pinot Noir and Cabernet Sauvignon, and their matching stemware. The wines are transferred into each glass to illustrate how the aromas and flavors of the wine change from glass to glass.
*Starting from: 82.00 USD Per PACKAGE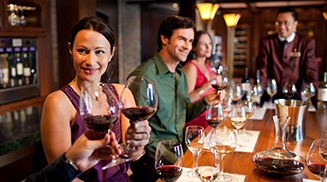 Taste of the Caribbean Package
Spice up your cruise with the ultimate exploration of leading-edge tropical cuisine and beverages in the Caribbean. Includes a Riedel Comparative Wine Workshop with a set of four "Elegance" glasses to keep, the Ultimate Dining Package (unlimited lunch and dinner in all specialty restaurants plus a Champagne High Tea), a Chef's Market Discovery shore excursion, a cooking class with lunch, a Blendtique wine blending class, a World Class mixology class, an "Excite the Senses" lifestyle book, plus Evian water and a Lavazza machine in your stateroom for the entire cruise. Available exclusively on Celebrity EquinoxSM summer sailings from April 14–November 6, 2017.
*Starting from: 700.00 USD Per PACKAGE
*All prices in USD are subject to change without notice. An 18% service charge will be added to Soda, Wine, Water, Classic and Premium Package prices at checkout. Package prices may reflect an additional tax for certain ports or itineraries. Packages are sold on a per cruise basis, are not sold on a per day or any other basis, and no refunds will be issued for unused amounts. Packages may not be shared, and do not include beverages sold in gift shops, mini-bar or room service. Ordered packages may be modified up to four days prior to sailing by canceling and reordering the package. Cancellations or refunds will not be issued onboard the vessel after embarkation day. Availability of beverage packages varies by ship. You must be at least 21 years of age to purchase any alcoholic package and to consume alcohol. See the terms of our guest alcohol policy. Other terms and conditions apply.