Discover the real value of your vintage treasures with certified antiques appraiser and TV celeb Dr. Lori on one of several theme cruises aboard Celebrity Solstice® or Celebrity Eclipse

.
Curious if those old silver candlesticks meet the sterling standards? Thinking about selling your great aunt's antique cameo on eBay? Now's your chance to have your treasures appraised by award-winning TV personality, art historian, antiques appraiser, author and syndicated columnist, Dr. Lori.
Dr. Lori will be appearing on the several cruises this year. And you could be there, too.
Ship
Sail Date
Destination
Celebrity Summit®
9-25-2011
14-night Canada & New England

Appraisal events will be held in the theater onboard. Each guest who attends can have his or her items appraised personally by Dr. Lori. Captain's Club members can even partake in private events.

Please note that any items brought are the sole responsibility of the guests and at their own risk. Celebrity Cruises recommends that items should be easy to place in a carry-on bag, purse or in the safe, once onboard. Photographs can also be brought in place of the actual item.

Dr. Lori will not appraise firearms, stamps, coins, currencies and musical instruments but anything else is welcome and encouraged, even that eclectic vintage leather jacket from your Aunt Carol.

Guests who have larger items, fragile items, or items they otherwise wish to leave at home, can bring a clear color photo and Dr. Lori will use it to give them an idea of what the item is worth.

Celebrity Cruises presents Antiques Appraisals by Dr. Lori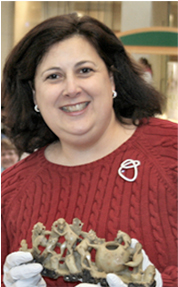 As seen on Comedy Central's The Daily Show with Jon Stewart, The Tonight Show, Fine Living Network, FamilyNet, ABC, CBS, NBC, and FOX, Dr. Lori is an award-winning TV personality and TV talk show host with a Ph.D. in art history.

Presenting more than 100 events every year and conducting in-home appraisal visits, Dr. Lori reviews approximately 20,000 objects a year. You'll laugh with Dr. Lori even if your treasure is trash!


What will Dr. Lori appraise on a theme cruise? Some guidelines:

First, you cannot bring onboard anything that our existing policies prohibit guests from. For a list of some of those items, see Our Guest Conduct Policy

Second, don't bring anything that Dr. Lori does not appraise. She does not appraise antique and collectible stamps, coins, currency, musical instruments or guns or other weapons.

Third, use common sense in determining what to bring. Items that are extremely fragile, that may be difficult to carry, or that are particularly subject to damage from exposure to an ocean-going environment should not be brought on board. Please be advised that Celebrity will not carry or otherwise handle these items for the guests and that each guest brings such items onboard at its sole risk.