Let the setting speak for itself. A meaningful part of the ceremony, Celebrity offers both onboard and shore side packages for the wedding destination of your choice. Whether you envision a backdrop of swaying palm trees in Barbados or majestic glaciers in Alaska, you'll find just what you've imagined aboard Celebrity.

To learn more about the wedding packages we offer, speak to your Travel Agent or contact us at 1-866-535-2352.

Experience our New Celebrity Alaska Cruisetour Wedding Ceremonies and Vow Renewals.
Back To Weddings Book Wedding View PDF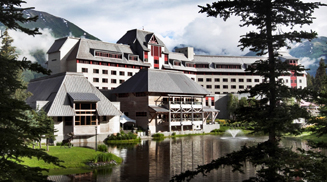 The Hotel Alyeska
Alyeska Resort is the perfect location for your special day. Is your dream wedding outdoors, mountain top, formal or informal? We can assist you in creating your dream wedding. The Grand Staircase is a dramatic location with a perfect backdrop with the view of the North Face. High atop Mt. Alyeska with views of the Turnagain Arm, glaciers and rugged mountains at Seven Glaciers, Glacier Express or out on our sundeck are gorgeous locations in summer and winter. The Pond Courtyard is a very special location for summer or fall outdoor wedding ceremonies. Alyeska Resort has a location for ceremonies, receptions, rehearsal dinners, ladies brunch and other wedding related events.  View Website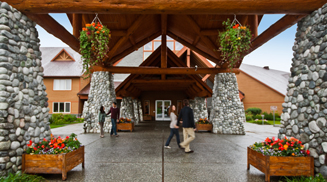 Talkeetna Alaskan Lodge
Romance. Excitement. Beauty. Enjoy your special day at our romantic lodge with unsurpassed views of Denali and the Alaska Range. From our grand lobby with an amazing river rock fireplace to our outdoor pavilion and decks, our expert staff is ready to make your wedding day a memorable event. View Website