CelebrityLife Activities
Expand your horizons with our "I've always wanted to do that" activities
Find a wide variety of onboard activities designed to be the life of your vacation.


Welcome to CelebrityLifeSM, an exciting and entertaining series of activities that redefine traditional onboard programming. We provide a vast array of choices that let your passions lead the way for you to dive into fun with an expansive onboard activities program. And we've created partnerships with some of the world's most well known companies to bring you the ultimate in onboard experiences. There's the fact that we're the first authorized Apple® reseller at sea. There's Riedel® and Smithsonian Journeys. Rosetta® Stone and The Corning Museum of Glass. OK. Maybe we're name-dropping. But wouldn't you?

With a list of exhilarating activities involving such renowned brands, there's something to please everyone.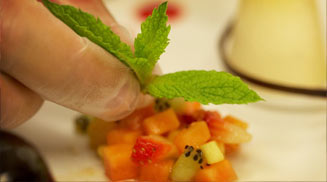 Taste
Taste the promise of a delicious vacation.

If you have a passion for food, wine, and spirits-we have a menu of activities you're sure to love. Experience just how robust life at sea can be. Some of our sumptuous CelebrityLife culinary activities that await you include:
Champagne High Tea
The art of hospitality is elevated to new levels at afternoon high tea, as a string quartet plays softly in the background. This soothing ritual, in one of our specialty restaurants, features white glove service and fine bone china. Offerings include Tea Forté® loose teas, espresso, lattes and cappuccino accompanied by tea afternoon Savories, pastries, fresh berries and freshly baked Scones served with imported Devon Cream.
Star Chefs Cooking Competition
Watch two of our chefs, with the assistance of two guests, showcase their culinary skills as they contend for the coveted best chef honors-at least for the day.
Mixology 101
Learn how to master the perfect Mojito and other fabulously delicious concoctions.
Molecular Mixology from the Liquid Chef
Experience the new trend of "chef-inspired" bartending.
Join our Cellarmaster to learn, taste, and compare several wine varietals and styles.
Riedel® Comparative Wine Crystal Workshop
Discover the difference the shape and quality a Riedel glass makes to the enjoyment of fine wine.
Learn the answers to your food and wine pairing questions in this educational workshop hosted by our Cellar Master.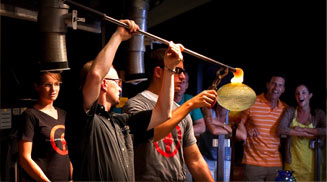 Learn
Learn something now – and rediscover yourself.

If you're passionate about energizing your gray matter, while having fun, discover an assortment of activities designed to spark your intellectual curiosity. Some of our cleverly entertaining CelebrityLife enrichment activities that await you include:
Turn your vacation photos into an artistic masterpiece in our iPhoto® class-just one of 18 classes featuring MacBook Pro®, iPods®, iPads® and iLife® software.
Beyond the Podium Speaker Series featuring Smithsonian Journeys
Expand your scholarly horizons with exciting presentations from expert speakers. Available on every 2011 Mediterranean, Holy Land, Transatlantic, Antarctic, Bermuda and Panama Canal sailing.
Let's Dance series
Discover your hidden flair for the Salsa, Jive and other ballroom dances-and Hip Hop, too.
Rosetta Stone Language Lessons
Perfect your naturally rolling "rrrrr"s while learning Spanish with the Rosetta Stone program. Or choose from a list of other languages you'd love to learn.
One of the coolest things at sea-the Hot Glass ShowSM. Witness the incredible art of glassblowing with an intimate demonstration.
Oceans Ahead Behind the Scenes and Environmental Programming
Brought to you by our ships' officers, you'll learn amazing facts on topics ranging from energy generation and ship navigation to onboard recycling.
Art Auctions
Conducted with great fanfare, our auctions offer original works from many well-known and up-and-coming artists. Sip champagne as you discover the next great realist or surrealist.
Hands-On Art Classes & Lectures
Get creative. The Art Studio, our new venue on The Lawn Club will be home base to two artists-in-residence who offer hands-on classes in many creative arts. Master Artists from The ArtCenter South Florida will host art classes, lectures and demonstrations on topics ranging from jewelry making to sketching to painting.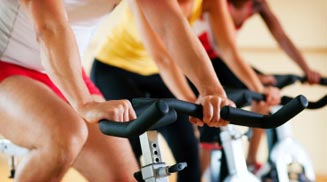 Revive
Revive your well being with serenity or vigor. Or both.

If you have a passion for all things "wellness," we've designed a collection of activities to rejuvenate you-inside and out. Some of the renewing Celebrity Life wellness activities that await you include:
Eat This, Not That!  Drink This, Not That!  Cook This, Not That!
These fun onboard activities are based on the best-selling book series from Rodale, Inc., publishers of Prevention, Men's Health, Women's Health and more. Their "Eat This, Not That!" has inspired us to create some new and engaging activities. Interactive trivia games plus cooking and mixology demonstrations are all designed to entertain as well as help you take control of your health and wellness through simple choices.
Tour de Cycle®
Get a great workout, while supporting the Lance Armstrong LIVESTRONG® Foundation in the fight against cancer. (Celebrity Solstice® Class ships only)
Introduction to Acupuncture Seminar
See how acupuncture can improve health and longevity by treating many ailments safely, effectively and painlessly.
Yoga Classes
Stretch your limits with an enlightening yoga session. Appropriate for all levels, focus on posture, movement and breathing techniques to relieve stress and strengthen muscles.
Restore Your Youthful Skin Seminar
Learn about anti-aging solutions for both women and men during this introduction to MediSpa cosmetic treatments.
Chilates Fitness Classes
Combining a Pilates and meditation session into one, this class will strengthen core muscles and improve breathing and relaxation technique.
How to Boost Your Metabolism Seminar
Find out how to lose more fat, increase your metabolism, reduce water retention and boost your energy.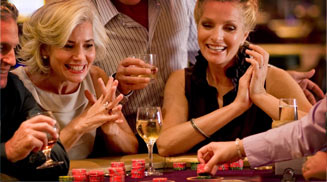 Play
Play up your vacation for all it's worth.

If you're passionate about having fun, we have an engaging arsenal of activities designed to tickle your funny bone and keep you on your toes to challenge your competitive spirit. Some of our ready-for-action CelebrityLife trivia and games that await you include:
Karaoke
Become the star you've always wanted to be. Choose from more than 1,700 songs and sing the night away with your fellow cruise stars.
Casino Tournaments & Lessons
Make a date with Lady Luck. Try your hand at Blackjack, poker and other casino games.
Trivia Contests
Have a blast challenging your knowledge of a wide variety of topics using our new electronic interactive trivia system. Activities range from Daily Trivia to full-on Game Shows & Trivia Tournaments.
Lawn Games at the Lawn Club
Join a friendly pick-up game of Croquet or Bocce. Blongo or Baggo.
Interactive Video Games
Try your hand at bowling, tennis, boxing, darts and more.
Sports
Brush up on your basketball, ping-pong and golf putting skills. Then join in for fun-filled tournaments.
Pool Games & Events
Have fun in the water with pool volleyball, pool golf chipping and plenty more aquatic activities.