2013 & 2014 Cruises
Introducing new itineraries and new ports on Celebrity's newest fleet

2013-14 Season

Our 2013-14 sailings have just been unveiled. Taking you around the world in modern luxury on the newest fleet just got even more exciting with new itineraries and new ports of call.

Explore new destinations in Europe such as the British Isles, Norwegian Fjords and Iceland.

Celebrity also 'heats things up' in Alaska with the debut of our award-winning Celebrity Solstice, named "Best Premium Ship" in Travel Weekly's annual Readers' Choice Awards (US) sailing from Seattle.

With an even larger variety of itineraries, Celebrity's 2013-14 sailings will take you far from the ordinary on an updated luxury vacation.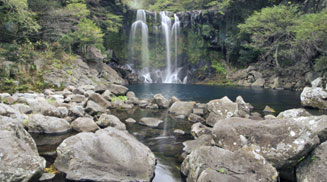 Transpacific
Be transported far from the everyday as you cross the great Pacific Ocean from Shanghai, China to Vancouver, British Columbia—with memorable visits to South Korea and Japan in between. And, we're calling on a brand new port of call, Dutch Harbor, Alaska. Located on the Aleutian Chain, approximately 900 miles southwest of Anchorage, this picturesque destination is renowned for a unique history, unbelievable bird watching, and world-class sport fishing. As you journey across the Pacific, enjoy the ultimate in rejuvenation with day-long spa treatments. Savor innovative cuisine in a variety of inspired restaurants. And be indulged by a dedicated staff-nearly one staff member to every two guests-who deliver what you want a nanosecond before you even knew you wanted it.
View available Transpacific itineraries here.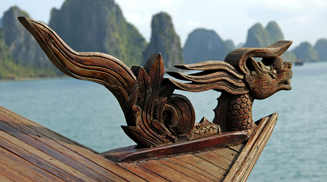 Asia
From ancient villages to modern, bustling cities, the Far East is known for its contrasting beauty, diverse cultures and intriguing history. Let us transport you to a world like no other where you'll visit stunning destinations, including Thailand, China, Vietnam, and more. Tour the temple complex of Angkor Wat in Cambodia, visit clusters of unique islands jutting from the ocean in Halong Bay, Vietnam. Shop for lucky jade in the world-renowned, outdoor Stanley Market in Hong Kong then ride an elephant through mist-shrouded jungles. A journey to Asia is an exotic vacation with something unique to discover at every stop.

View available Asia itineraries here.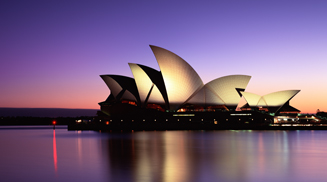 Australia & New Zealand
From the amazing natural beauty of the Great Barrier Reef to the beautiful white sails of the Sydney Opera House, the moment you arrive in Australia you'll see why people flock here. Experience the Hot Springs of Roturua, New Zealand. Discover the unique culture and rich mythology of native Maori. Visit the authentic movie set of the novel The Hobbit. Marvel at one of New Zealand's top destinations, Milford Sound. However you spend your time here it will be sure to be filled making memories to last a lifetime.

View available Australia & New Zealand itineraries here.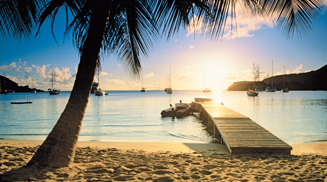 Caribbean
Tour ancient Mayan ruins in the walled city of Tulum. Explore colorful coral reefs with snorkel and fins - and get close with tropical fish and sea turtles. Or unwind on a tranquil beach in St. Martin (just one of the hundreds, in all, to pick from). No matter how much (or how little) you choose to do on your vacation, the vibrant islands of the Caribbean are the perfect place for it.

View available Caribbean itineraries here.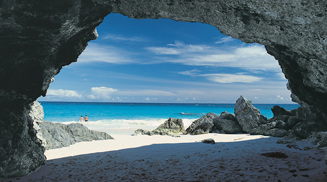 Bermuda
Lounge on the famous pink sand beaches. Dive in crystal clear waters. Feel the exhilaration of swimming with dolphins. Discover unique limestone caves with an afternoon of exploring. Or enjoy a round of golf on world-class course. This remarkable island paradise is truly a destination filled with natural wonder, history and charm.

View available Bermuda itineraries here.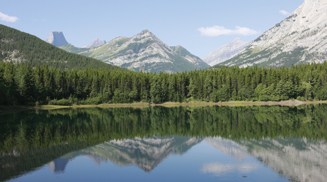 Canada
Canada and New England have an unmistakable charm that is truly unique. From museums and galleries to historic sights. Fishing to shopping, seaside cliffs to charming lighthouses, there is so much to see and experience. View available Canada & New England itineraries here.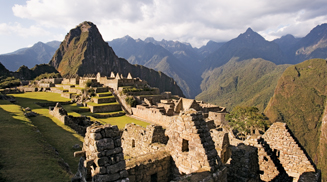 South America
South America, the name alone brings to mind images of chic beaches, amazing rainforests, and an equally as vibrant culture. Witness the dramatic scenery of the Iquazu Falls. Journey to the southernmost tip of South America - Tierra del Fuego. Feel the exhilaration of river rafting at the base of the Orsorno volcano in Puerto Montt. Be amazed by the penguins as you round Cape Horn. From soulful music that will have you dancing in the streets to amazing wildlife and nature you won't find anywhere else, you're trip to South America will be filled with inviting people and natural wonder.

View available South America itineraries here.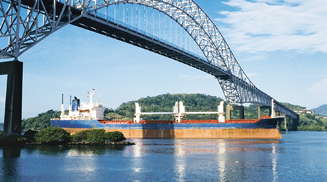 Panama Canal
Cross the Continental divide in modern luxury as you journey between the Atlantic and Pacific. Navigate the man-made locks that take you 85 feet above sea level - and back down, and that's just the beginning of the excitement. Learn the fascinating history of one of the engineering marvels of the world. Discover ancient architecture in Mayan ruins and Spanish fortresses. Join us for what will undoubtedly be an enlightening and rewarding journey.

View available Panama Canal itineraries here.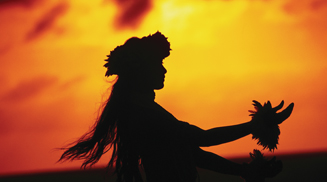 Hawaii
Explore the magical islands of Hawaii. Tour active volcanoes and lush rainforests, visit orchid-scented botanical gardens, then relax on world-famous beaches with a piña colada and watch the sunset, it doesn't get better than this. From traditional luaus to surf lessons, adventure to relaxation, it all awaits in Hawaii.

View available Hawaii itineraries here.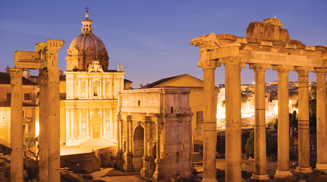 Europe
It's one of the most sought after vacation destinations for a reason, and we're making it even more desirable. We're adding exciting new ports for 2013/14 including Liverpool, England, Odessa Ukraine, and Varna Bulgaria to name a few. Now, you can explore even more rich lands full with ancient architecture, romantic languages and more. From ruins that take you back in time and amazing food in Italy to rich lands and amazing natural beauty of Spain, your trip to Europe with us will be one that transports you far from the ordinary.

View available European itineraries here.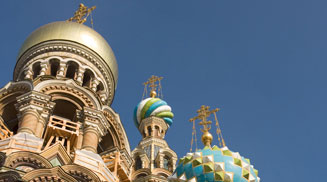 Northern Europe
Experience the history and culture of Northern Europe with the arrival of our award-winning and "Solsticized" Celebrity Infinity®. In addition to our Scandinavia and Russia sailings, we're offering new itineraries, including the British Isles, Iceland and the Norwegian Fjords all departing from Harwich, England. Spend your days exploring amazing sights, experiencing breathtaking landscapes and immersing yourself in rich culture only Northern Europe can offer.

View available Northern Europe itineraries here.

View available Transatlantic itineraries here.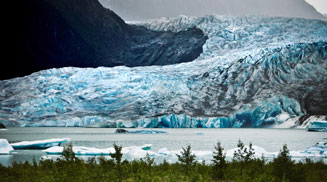 Alaska
Be immersed in the vast and untouched beauty of Alaska with a naturalist onboard who will provide first hand knowledge of the culture and wildlife. Gaze upon humpback whales breaking the surf, see bald eagles soaring through the sky, and take in the imposing views of vivid blue glaciers. Experience tours with experts who ensure you'll see the highlights. And we're heating up Alaska with the debut of our award-winning Celebrity Solstice.

View available Alaska itineraries here.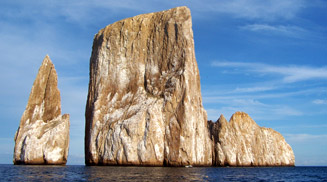 Galapagos Islands
Nineteen islands off the coast of Ecuador will greet you with a world full of idyllic beaches, abundant wildlife, and an experience that is far from the ordinary. Observe a living laboratory of adaptation as you encounter giant tortoises, iguanas, sea lions, penguins, and many more unique species. The Galapagos Islands allow you to experience an untouched world where natures rules.

View available Galapagos itineraries here.