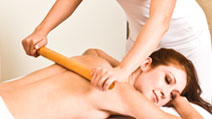 Bamboo Massage Imagine warm bamboo soaked in essential oil, rolling, sliding and massaging your muscles. This gorgeously indulgent massage will revive your senses in a new and innovative way, inspiring the most relaxed state. Customized to your preference, our therapist will use deep tissue techniques or gentle strokes to soothe your muscles into sweet oblivion.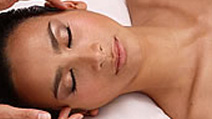 Elemis® Absolute Spa Ritual This wonderfully relaxing ritual will delight you from the soles of your feet to the tingling top of your scalp! Combining the Elemis Pro-Collagen Marine Facial for skin vitality with our sublime Elemis Deep Tissue Muscle Massage or Swedish Massage, this ritual will refresh your spirit and strengthen your vital energies.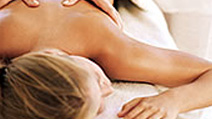 Swedish Massage This classical European technique of manipulating muscles with aromatic massage oils is both relaxing and invigorating. While providing tonic for the soul, this massage can help improve the function of the circulatory, lymphatic, muscular and nervous systems.