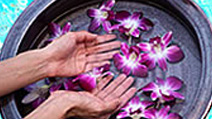 Elemis Exotic Hand Ritual with Manicure Warmed aromatherapy oils nourish and condition, while the sublime sensation of milk lavishes its richness and healing action on your skin. Our Exotic Hand Ritual includes a complete traditional manicure.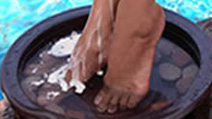 Fire and Ice Pedicure This super rejuvenating pedicure will warm your senses and cool your tension. Savor the sublime as your feet and lower legs are soothed with our cooling gels and then warmed with a heated stone massage. This combination of hot and cold, plus aroma-therapeutic ingredients promote healthy-looking skin and nails.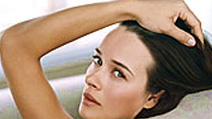 Hair Services It's your most important accessory, so let one of our stylists spruce it up with a trim or new style. We offer everything from a fringe trim for a quick clean up to a permanent color that lets you change your whole look.