Elemis Tri-Enzyme Resurfacing Facial This facial is clinically proven to reduce the appearance of fine lines, acne, superficial facial scarring, and uneven skin pigmentation, revealing a renewed level of clarity to the complexion. After just one session, this facial can resurface the skin up to 75% and leave your skin up to 32% smoother.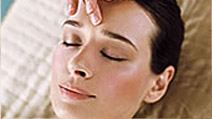 Elemis Pro-Collagen Marine Facial Specialized lifting massage techniques are combined with the unique anti-aging Japanese Silk Mask impregnated with Pro-Collagen Booster Serum. After just one treatment, the Elemis Pro-Collagen Marine Facial is proven to give your skin a more youthful appearance.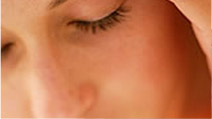 Elemis Skin Specific Facial This facial combines the power of absolutes with true premium grade essential oils, to treat the skin at the deepest level without aggression. Prescribed to your needs, the power of nature, combined with specialized Eastern massage techniques, oxygenates your skin and brings the body and mind into balance.