One price. Zero worry.
Pay one set price to enjoy a wide variety of beverages, including cocktails, premium coffees, wine by the glass, endless refills of sodas featuring Coca-Cola® products, and unlimited bottled water.
Use your Beverage Package many places on board
Your package can be used many places on the ship—in the Main Restaurant, any specialty restaurant, the casual dining restaurants and buffet, plus all bars and lounges. Beverage packages cannot be used at the in-stateroom mini bar, through Room Service, or at the Enomatic® wine-dispensing system in Cellar Masters.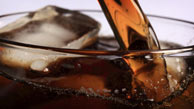 Enjoy refreshing Coca-Cola
®
beverages throughout your cruise. Available as fountain drinks or canned drinks.
*Starting from: 0.00 USD Per NIGHT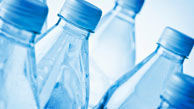 Refresh your thirst from our selection of both still and sparkling bottled water, including Evian
®
, Pellegrino
®
, Acqua Panna Natural Spring Water and Perrier
®
.
*Starting from: 0.00 USD Per NIGHT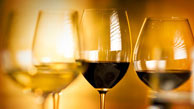 Attend Riedel's Wine Glass Comparative Workshop onboard Celebrity. In this unique workshop, you'll taste different varieties and learn how the shape of a glass affects the experience of every sip.
*Starting from: 0.00 USD Per PACKAGE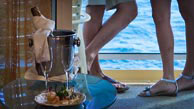 Enjoy your favorite bottle of spirits, with an assortment of mixers and ice bucket, in the comfort of your stateroom. Choices include Classic and Premium brands. Simply indicate the spirit of your choice and let Celebrity take care of the rest.
*Starting from: 0.00 USD Per PACKAGE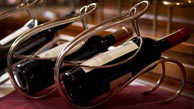 Offers a variety of international wines by the bottle that will meet your preferences. Choose 3, 5, or 7 bottle packages and make your specific wine selection on board.
*Starting from: 0.00 USD Per PACKAGE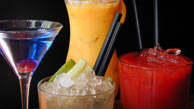 From bottled water to wine by the glass, relax in the freedom and convenience of having all your cruise beverages included for one price.
*Starting from: 0.00 USD Per NIGHT
*All prices in USD are subject to change without notice. An 18% service charge will be added to Soda, Wine, Water, Classic and Premium Package prices at checkout. Package prices may reflect an additional tax for certain ports or itineraries. Packages are sold on a per cruise basis, are not sold on a per day or any other basis, and no refunds will be issued for unused amounts. Packages may not be shared, and do not include beverages sold in gift shops, mini-bar or room service. Ordered packages may be modified up to four days prior to sailing by canceling and reordering the package. Cancellations or refunds will not be issued onboard the vessel after embarkation day. Availability of beverage packages varies by ship. You must be at least 21 years of age to purchase any alcoholic package and to consume alcohol. See the terms of our guest alcohol policy. Other terms and conditions apply.