SAIL BEYOND BORDERS
Explore Alaska
In 2018/19, we once again have three stunning ships dedicated to bringing you to all of Alaska's must-sees—Celebrity Solstice®, Celebrity Millennium®, and Celebrity Infinity®. In fact, we've recently completed $8M modern luxury makeovers on both Celebrity Millennium® and Celebrity Infinity®. Watch the Alaskan scenery from the new Rooftop Terrace, or refuel after the day's adventures with dry aged steaks in Tuscan Grille. And, as always, 85% of staterooms on Celebrity Solstice offer spacious, private verandas, so breathtaking views of Alaska are always just a few steps away.
New Tours / Vacation Packages
Want a more in-depth encounter with Alaska or the Canadian Rockies? Embark on a journey that gives you the best by sea and land—a Celebrity Alaska Cruisetour or a Celebrity Canadian Rockies Cruisetour. We combine your cruise with a land tour (either before or after your cruise) that takes you deep into the heart of the wilderness. It's an in-depth adventure like no other.
Alaska Cruisetours
Get the best of the coastline on your cruise and go deep into the heart of the Last Frontier on a land tour that includes a luxury, glass-domed train, luxury motor coaches and accommodations in authentic Alaskan lodges and resorts. You'll be in the company of a Celebrity Tour Director along the way. With 11 Alaska Cruisetours to choose from, ranging from 9 to 13 nights, you're sure to see all of Alaska exactly the way you want to—in modern luxury.
Canadian Rockies Cruisetours
Get the best of Alaska's coastline on your cruise and journey into the depths of the majestic scenery of the Canadian Rockies on your land tour for an authentic experience like no other. Embrace nostalgic period style and mid-century flair with an overnight rail journey aboard VIA Rail's legendary train, "The Canadian." The route between Jasper and Vancouver offers daylight views of the mountains which you can take in from the domed cars, parlor cars, and your own private cabin. Choose from two different Canadian Rockies Cruisetour options ranging from 12 to 13 nights that you can enjoy either pre- and post-cruise for an unforgettable vacation.
Ships that sail to Alaska
In 2018/19, we once again have three stunning ships dedicated to bringing you to all of Alaska's must-sees. Sexy, stylish spaces make you feel like you're in one of the world's best boutique hotels, only with better scenery. And we have the awards to prove it.
Celebrity
Soltice®
The first in her class, Celebrity Solstice changed the way our guests experienced their destinations. With 85% of staterooms offering private, spacious verandas, breathtaking views of Alaska are always just a few steps away.
Celebrity
Millennium®
Recently undergoing an $8M makeover, Celebrity Millennium boasts new venues, including the Rooftop Terrace, where you can watch the majestic Alaska coastline as it drifts by. The new Tuscan Grille restaurant features authentic Italian cuisine. She's a ship that's always created extraordinary vacation experiences wherever she goes.
Celebrity
Infinity®
Getting her own $8M makeover, Celebrity Infinity boasts all the modern luxury of her class along with a new Rooftop Terrace, featuring A Taste of Film that makes watching movies a multi-sensory experience. And twirl up handmade pastas in Tuscan Grille restaurant. She turns heads and makes memories in every port she visits.
Destination on Board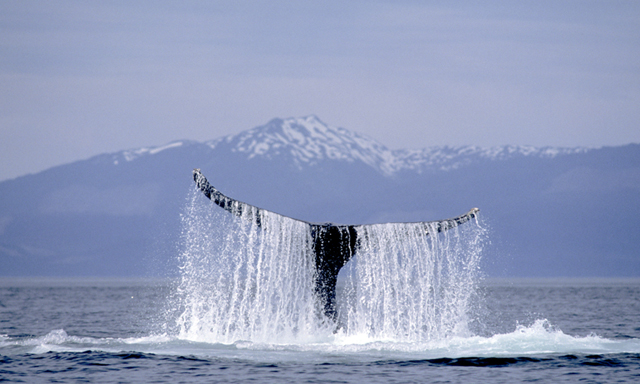 No matter where in the world you travel with us, we bring the destination to life right on board. In Alaska, one of our Resident Naturalists and a Destination Specialist are always along for your sailing, including marine biologists, adventurers, and wildlife researchers, giving you the opportunity to become an expert yourself on everything you'll see. You'll also get a taste of your destination with authentic food sourced from each port and local favorite dishes prepared right on board
Uniquely Celebrity Shore Excursions in Alaska
Not only do we bring the destination to life on board, but we give you in-depth experiences shoreside that no one else can. Our Uniquely Celebrity Shore Excursions, including our award-winning Chef's Market Discoveries℠ series of excursions, give you an up-close-and-personal introduction to each place you visit. These unforgettable excursions can only be experienced with Celebrity—just another reason you should vacation in Alaska with us.
Chef's Market DiscoveriesSM Alaska's Wild Flavors & Private Dinner
Juneau, Alaska
In Juneau, get a taste of the wild life with this chef-led tour of local markets and restaurants, followed by a galley tour on board and a private dinner.
Gold Panning, Sled Dogs, and Exclusive Scenic Railway
Skagway, Alaska
Up for some action? Retrace the steps of early gold seekers during the gold rush era. Experience the life of a dog musher. And ride the world-famous with an authentic slice of Alaskan life in Skagway.