Announcing a limited time offer that puts you in charge.
Pick Your Perk! lets you choose from four amazing offers in Europe, the Caribbean, Alaska, Bermuda, and the Pacific Coast to take your modern, upscale vacation to the next level.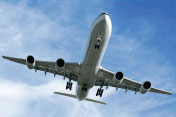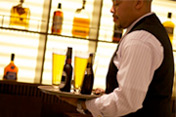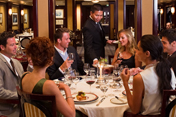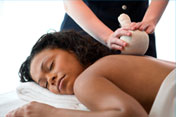 Plus Captain's Club members Classic and above enjoy 50% reduced deposits*
And, no matter which offer you choose, when you book your airfare using Celebrity's ChoiceAir®, you'll enjoy Premium Benefits, including our Lowest Airfare Guarantee* and no fees.
Great savings for your cruise vacation
Imagine saving up to $600 off your cruise simply by booking your airfare using Celebrity's ChoiceAir. Pairing your meals with the perfect beverage. Being able to relax knowing your tips are covered. Or, receiving up to $300* to spend on board almost any way you like: specialty dining reservations, spa treatments, Celebrity Shore Excursions. The choice is yours.
Great places to visit
And, with more than 170 cruises in breathtaking destinations, you're sure to find the perfect vacation and the perfect offer to go with it.
* Prices are per person, cruise only, for stateroom category 08 and based on double occupancy. Government taxes and fees are additional. To qualify for the Pick Your Perk Offer ("Offer"), the following requirements must be satisfied.
Cruise must be booked Aug. 30-Oct. 06, 2013 ("Offer Period") and must be a Europe, Caribbean, Alaska, Bermuda, Pacific Coastal 4-night or longer cruise that departs Nov. 2013-Dec. 2014 ("Offer Cruise"). Offer applies to ocean view and higher staterooms, and Fivestar, Group X, and cruisetour price program rates (price programs that begin with FST, TR, and GRPX). Offer is combinable only with the HoHo Holiday offer and is not combinable with any other offer, promotion, price program, including, but not limited to, Exciting Deals, Category specials, Category guarantee rates, CHX, reduced air, Interline, Senior, Travelzoo, resident, travel agent, and employee rates, or discounted rates. Offer is applicable to new individual bookings and to staterooms in non-contracted group bookings which staterooms are named and fully deposited during the Offer Period. Bookings that meet all of these requirements are "Qualifying Bookings." Qualifying Bookings may choose any one of these options: Classic Beverage Package for Two, Free Gratuities, Onboard Credit, or Celebrity's ChoiceAir cruise savings (if you purchases air travel through Celebrity's ChoiceAir).
Limit of one Offer per stateroom. You must notify Celebrity of the option you choose by Oct. 06, 2013. All guests in the stateroom must select the same option. Classic Beverage Package for Two applies to two guests per stateroom and includes beers up to $5 per serving; spirits, cocktails, and wine up to $8 per serving, all soda selections, fresh squeezed and bottled juices, premium coffees, and teas and non-premium bottled water. Server gratuities are included (amount based on gratuity guidelines). Premium Beverage Package upgrade available for an additional charge of $10 per person, per day plus $1.50 beverage gratuity per person, per day by contacting Celebrity Cruises. Terms of Celebrity's Alcohol Policy apply, including a minimum drinking age, which varies by itinerary. You must provide date of birth by Oct. 06, 2013. Free Gratuities Offer applies to two guests per stateroom and provides for prepaid stateroom, waiter, assistant waiter and headwaiter gratuities (amounts based on gratuity guidelines). Onboard Credit is per stateroom and amount is based on the number of cruise nights: 4-5 nights $100; 6-9 nights $200; 10 nights or more $300. OBC has no cash value, is applicable to cruise only, non-transferable, not redeemable for cash, will expire if not used by 10PM on the final night of the cruise, and will be applied to reservation within 10 days of booking.
Celebrity's ChoiceAir cruise fare savings amount is limited to one per stateroom, and based on the number of cruise nights: 4-5 nights $200; 6-9 nights $400; 10 nights or more $600. Celebrity's ChoiceAir flights must booked by Oct. 06, 2013. To redeem Celebrity's ChoiceAir offer, contact your travel agent or Celebrity by Oct. 06, 2013. After ChoiceAir flights are booked, savings will be applied to the cruise fare if cruise fare has not yet been paid in full or will be credited to your method of payment if cruise fare has been paid in full. Credit not redeemable for cash and is non-transferable. Cancellation of air will result in removal of savings. For full terms and conditions of Celebrity's ChoiceAir and Lowest Airfare Guarantee programs, visit ChoiceAir.
Captain's Club members Classic level and up are eligible to receive a 50% reduced deposit on new individual bookings made more than 70 days from departure date. Member Offer not applicable to groups. Reduced deposit must be paid within 7 days of booking and may vary by sail date. If sailing is within final payment period, then full payment is due. To redeem on celebrity.com, go to the Payment page, select "Other" in the deposit field and enter the calculated 50% off deposit amount. Valid membership number must be provided at time of booking; new members may book onboard without a membership number but must provide the membership number by Oct. 20, 2013.
To redeem Offer contact your travel agent, or Celebrity Cruises at 1-888-749-6787. Offers are non-transferable and applicable only to the Offer Cruise. No refunds or credits for unused options. Offers are subject to availability and change without notice, and are capacity-controlled. Offers not applicable to charters or contracted groups. Cruise portion of Cruisetours eligible for Offers based on number of cruise nights. Single occupancy bookings eligible for Offers. Prices and Offers apply to residents of the U.S. and Canada only; Residents of any other country should contact their local Celebrity Cruises office or travel partner. Celebrity Cruises reserves the right to correct any errors, inaccuracies or omissions and to change or update fares, fees and surcharges at any time without prior notice. Refer to the Cruise Ticket Contract for additional terms and conditions.