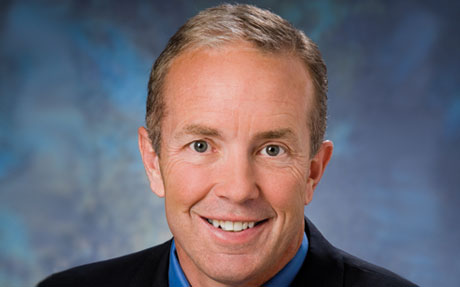 Our thoughts and prayers are with everyone affected by the incident.
January 23, 2012
To Our Valued Guests:

Like you, all of us at Celebrity Cruises, both shipboard and shoreside, are deeply saddened by the events surrounding the tragic Costa Concordia accident. Our thoughts and prayers are with everyone affected by the incident.

I debated about writing to you, as I wanted to be respectful of the investigation process and avoid adding to the speculation as to the cause or related failures. However, the concerns that have been raised about the safety of cruise ships compelled me to take the opportunity to share what an intense focus we have always placed on safety, and how rigorously we put that focus into practice every day.

Since Celebrity Cruises' founding more than 20 years ago, the safety of our guests and crew has always been our highest priority. The measures we take in the interest of safety are many, often exceeding regulatory requirements. It's a critical part of our ongoing commitment to innovation and continuous improvement in every aspect of our business.

Our guests see just a portion of our safety practices through the mandatory muster drills we conduct at the outset of every sailing. But our safety practices encompass so much more. In light of the Costa Concordia accident, we chose to post a summary of our safety practices on our web site. Simply go to www.celebritycruises.com/safety and click on the tab labeled "Safety and Security". I encourage you to take a look, and to share the information with your family and friends.

Above and beyond what we've communicated there, you also may be interested to know that the leader of Celebrity Cruises' Captains is a highly experienced former officer in the U.S. Coast Guard, Greg Purdy. As the head of our Marine Operations Department, Greg's highest priority is to guide and monitor the safety of our fleet. His own experience at sea, including serving as Captain of a Coast Guard vessel, combined with his depth of knowledge of cruise ship safety, ensures that he and the entire Celebrity Marine team continue to build on our strong safety culture.
Our Captains across the Celebrity fleet hold degrees from some of the world's finest maritime institutions. You also may be surprised to know that, along with the Captain, every one of our ships has at least two other officers who hold the level of license required to serve as Captain of a cruise ship. Essentially, we have three people onboard every Celebrity ship who qualify as a Captain

On average, each of Celebrity Cruises' Captains has 25 years of seagoing experience. Besides the training and drills we conduct onboard, our Captains and their bridge teams also participate in navigation simulator courses and other training. One of the cornerstones of our training is that everyone is expected to speak up if they detect something wrong, regardless of their rank. Our shipboard officers and our shoreside team spend a considerable amount of time focused on how we can continually improve our safety procedures.

Along with our vast in-house expertise, we also rely on a group of experts known as our Maritime Safety Advisory Board. The group was established in 2006 to help guide our safety program and provide critical thinking from the world's leading marine safety experts. The group includes former senior officials from the US and UK Coast Guards, as well as leadership from the academic world.

Our Chairman Richard Fain has said there's no such thing as perfect safety, but there is such a thing as perfect dedication to safety. And that's what we strive for daily.

Whether you're a longtime cruiser, or have yet to sail with Celebrity, I hope you'll help us reinforce the fact that cruising continues to maintain the best safety record of any industry in the travel business.

Our highly skilled and dedicated crew members look forward to welcoming you onboard soon to provide you with an outstanding vacation experience. Meanwhile, I thank you for your continued support of our brand and our business.

Sincerely,

Dan Hanrahan
President & CEO