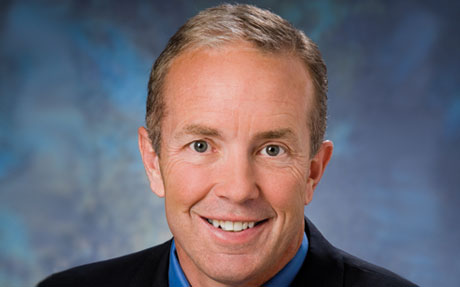 Celebrity Cruises New Year Greeting
January 02, 2012
Happy New Year!

As we kick off the New Year, I'd like to thank you for your support of Celebrity Cruises in 2011. Whether you sailed with us, thought about sailing with us, or are a Travel Partner who markets and sells Celebrity vacations, you have my appreciation. I know determining where and when to go on vacation is a very important decision. Entrusting us with that precious time is something all of us at Celebrity take very seriously, and we appreciate and enjoy the opportunity to serve you.

I'd like to also extend thanks to our exceptional Crew Members. They are the people who deserve all the credit for the incredible vacation experience we deliver, and I may be biased, but I truly believe our Crew Members are the best in the industry.

As I reflect on 2011, I am amazed by how much took place. We took delivery of our fourth stunning Solstice Class ship, Celebrity Silhouette, in July and held formal naming ceremonies in the charming city of Hamburg, Germany. In November, we celebrated the ship's Stateside debut in Cape Liberty, NJ, with a series of special events preceding the ship's first 12-night Caribbean season. Our second of four Millennium Class ships, Celebrity Infinity, was Solsticized an ambitious three-week revitalization. We launched a new brand positioning - "Modern Luxury" - which we believe perfectly captures the essence of what the Celebrity brand is all about.

The year also was rich with awards and accolades. In fact, we were fortunate enough to receive more awards in 2011 than ever before. And while we are grateful for all, three of them made us particularly proud: In the prestigious Conde Nast Traveler magazine's annual Readers' Choice Awards, Celebrity was named the "World's Best Large-Ship Line," while in CruiseCritic's discerning annual Editors' Picks Awards, Celebrity was named "Best for Dining." Our invaluable Travel Partners also honored us in Travel Weekly's annual Readers' Choice Awards, voting Celebrity "Best Premium Cruise Line" and "Best Cruise Line in Europe."

It was an exciting year, and I anticipate 2012 will be the same. We're gearing up for the launch of our fifth Solstice Class ship, Celebrity Reflection in October, and the completion of our $140-million Solsticizing initiative. Celebrity Summit heads to Grand Bahama Shipyard in Freeport, Bahamas, this month, and Celebrity Millennium does likewise in April, essentially completing our Solsticizing project, with the exception of some additions to Celebrity Constellation in 2013. All of this work on the Celebrity fleet is the outgrowth of our constant commitment to delivering an extraordinary, modern luxury vacation experience on every ship.

For those of you who booked or sailed on a Celebrity vacation in 2011, a big thank you for your support. For those of you still in the decision mode, I hope you will consider Celebrity. I promise you we'll do everything we can to make it one of the best vacations of your life.