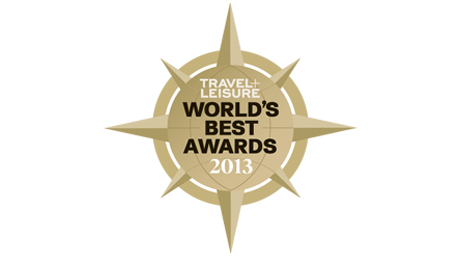 Celebrity Cruises Takes First-Place Honors In 2013 Travel + Leisure World's Best Awards List Of Top Mega-Ship Cruise Lines
July 02, 2013
Results of Travel + Leisure magazine's prestigious annual "World's Best Awards" readers' survey were revealed this morning on NBC's Today Show, with modern luxury line Celebrity Cruises ranking number-one on the list of Top Mega-Ship Cruise Lines, making it a first-time winner in this debut category.
Celebrity has consistently ranked among the Top Large-Ship Cruise Lines in the hotly contested survey. The sophisticated, well-traveled Travel + Leisure readers rated hotels, cities, airlines, islands and cruise lines, and more in the 18th annual poll.
About Celebrity Cruises:
Celebrity Cruises' iconic "X" is the mark of modern luxury, with its cool, contemporary design and warm spaces; dining experiences where the design of the venues is as important as the cuisine; and the amazing service that only Celebrity can provide, all created to provide an unmatchable experience for vacationers' precious time. Celebrity Cruises' 11 ships offer modern luxury vacations visiting all seven continents. Celebrity also presents immersive cruisetour experiences in Alaska, Australia/New Zealand, Canada, Europe and South America. Celebrity is one of five cruise brands operated by global cruise vacation company Royal Caribbean Cruises Ltd. (NYSE, OSE: RCL). For more information, dial 1-800-437-3111 or call your travel agent.