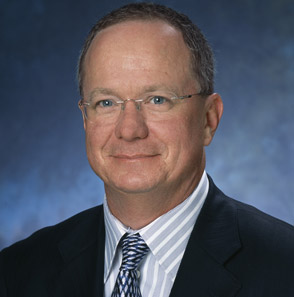 Brian Rice
Executive Vice President and Chief Financial Officer
Brian Rice is Executive Vice President and Chief Financial Officer for Royal Caribbean Cruises Ltd. He leads the company's Treasury, Accounting, Corporate and Strategic Planning, Internal Audit, Investor Relations, Commercial Development, Information Technology, Revenue Management, and Trade Support and Service areas.
After joining Royal Caribbean Cruises Ltd. in 1989, Mr. Rice served in a variety of senior management positions. As Executive Vice President, Revenue Performance, Mr. Rice oversaw the company's initiatives in Europe, Middle East and Africa (EMEA). He also served as Vice President, Market Planning and Development; and Director, Revenue Planning and Analysis.
Prior to joining Royal Caribbean, he was director of sales planning and administration at Kloster Cruises Ltd., the former parent company of Norwegian Cruise Line and Royal Viking line. He also has held several managerial positions in sales, marketing and finance.
Rice earned a bachelor's degree in marketing and management from Jacksonville University and a master's in business administration with concentration in marketing and promotion from the University of Miami.